Suzie Lloyd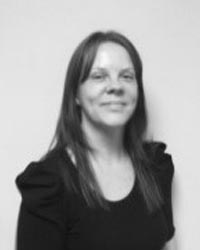 Suzie Lloyd (Community Governor)
I have two children who attend Normanby Primary School, one in Year 3 and one in FS2 (Reception).
What are your activities and interests?
I currently work full time as an Accountant for Stockton on Tees Borough Council, Finance and Assets Service.
Being a mum and working full time I don't have much time for anything else, but when I do have any spare time I do like to cosy up with a good film and takeaway.
How long have you been on the Governing body?
I have been on the governing body for over a year.
Why did you become a governor?
I did not know much about the governing body and wanted to take an active interest especially since my two daughters attend the school.
Whats your favourite TV program or film and why?
I don't get much time to watch the TV, especially in 'real time'. If not recorded on sky plus I don't get to see it. My favourite shows are A League of Their Own, and Gavin and Stacey re-runs.
I don't get to watch many films these days although I do enjoy watching all the Ice Age movies with the girls.
One of my all time favourite films is of course Dirty Dancing. (Sad I know).
Whats your favourite savoury/sweet food?
I enjoy most foods, there is not an awful lot that I do not like. Anything tastes especially good if you haven't had to cook it yourself!
Anything else to add?
Anyone who wishes to speak to me or is interested in finding out more can contact me by email at slloyd@normanby.rac.sch.uk or through the school office.